our services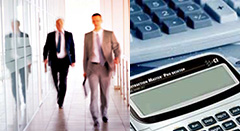 The services that we provide to our portfolio companies broadly fall into two categories: management and financing.
We are convinced that these are interconnected. Financing, albeit a very important part of the business process, needs to go hand in hand with sound managerial decisions. This not only concerns the advice in the strategic decision-making but also the operational running of business. We see this approach as crucial for the business growth and durable increase in the shareholder value.
Therefore, it is actually our investment condition that we only invest in a company if its management and owners are ready to accept that, if we choose so, we may become an active contributor to the running of the business.
This is reflected in how we structure our investment deal. We take a minimum stake of 10% in the voting rights of the company and amend its bylaws so as to enable us to have a considerable influence in the key decision-making processes.