financing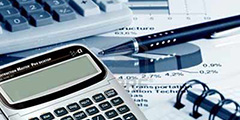 We provide both equity and debt financing, albeit, as we are not a bank, the latter is only possible if we have an option to invest in your share capital.
We invest in companies doing business online and having annual revenues of up to 1 million euros. There is no minimum but we are reluctant to invest in an unproven business model and, therefore, expect that your business have reached at least 100 thousand euros in annual revenues.
Following our investment we should detain at least 10% of your share capital. We are happy to remain a minority shareholder; however, our management approach requires that we exercise a significant influence over your business.
Our initial investment ranges from 200 thousand euros to 1 million euros. Given our minimum requirement for the participation in your share capital, that means that the net worth of your business will normally be in the range of 400 thousand euros to 5 million euros. By net worth we understand the value of your liquid assets, real estate and discounted net cash flow for the next five years less your debts and liabilities.